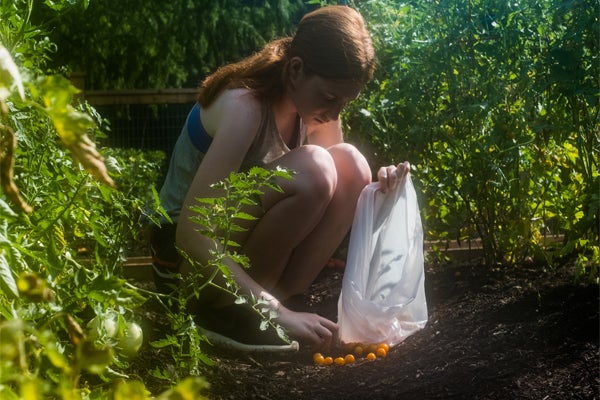 Give to the Garden
Your gift will support all aspects of the Betty and Jacob Friedman Holistic Garden including instructional courses, horticultural research, and experiential learning opportunities for students and programs for the community. Your donation will help the holistic garden to become a place where anyone can learn how to garden and how to use the garden as a tool to bring about improvements in the urban environment.
After clicking on "Give to the Garden" below, select Betty and Jacob Friedman Holistic Garden Current Use Fund from the drop-down menu.

Volunteer
The garden staff welcomes volunteers to help with soil preparation and composting, plant propagation and planting, pruning and training plants, fertilization and irrigation, weeding, pest and disease control, and harvesting and preparing produce for market.
For Fall 2023 volunteers should plan to regularly attend one of the following volunteer times each week:
Sundays 10:00 a.m. - 2:00 p.m.
Wednesdays 9:00 a.m. - 11:00 a.m.
Fridays 2:00 p.m. - 4:00 p.m.
Volunteers should arrive punctually, adhere to the rules of the garden, and wear appropriate clothing--such as close-toed shoes, sunscreen, hat, and gloves--to protect themselves from the weather and hazards of gardening.